First Day of Student Attendance-August 17th...WELCOME BACK!
Top Stories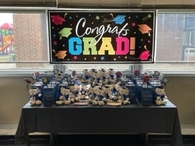 Graduation is such a special milestone in a child's life. The Wilco Preschool Graduation ceremony is a great opportunity to celebrate learning and to recognize an important milestone, one that may be the first of many milestones. Wilco Area Career Center is proud to promote this innate feeling of pride and accomplishment as students receive their preschool diploma. From the tassel on the graduation . . .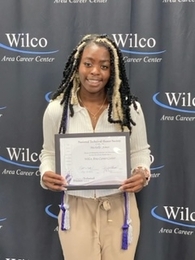 CONGRATULATIONS....to the 2022 NTHS National Technical Honor Society inductees whom possess the following traits; good, honest, responsible student-citizens who have made a personal commitment to excellence and who agree to uphold the NTHS Standards of Conduct found below. ELIGIBILITY REQUIREMENTS: • Attain an overall GPA of 3.0 or higher on a 4.0 scale (unweighted). • Be enrolled in a . . .
2022 - 2023 Culinary Events EVENT Max Reservation Cost Date Time . . .
Executive Director Elizabeth Kaufman ekaufman@wilcoacc.org (815) 838-6941 ext. 1006 Assistant Director/Principal . . .