HALF_SIP Day-September 28, 2022 No 3rd Session Wilco
Top Stories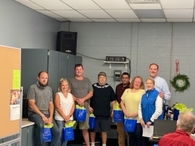 Wilco Area Career Center celebrates staff during the Monday, August 15th Teacher Inservice. The following staff received recognition from Plainfield superintendent Board member, Dr. Glenn Wood and Executive Director, Dr. Elizabeth Kaufman. YEARS OF SERVICE 5 Years 10 Years 15 Years 25 Years Mark Buettner Nancy Evans Julia Oglesby Elizabeth . . .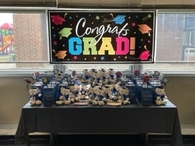 Graduation is such a special milestone in a child's life. The Wilco Preschool Graduation ceremony is a great opportunity to celebrate learning and to recognize an important milestone, one that may be the first of many milestones. Wilco Area Career Center is proud to promote this innate feeling of pride and accomplishment as students receive their preschool diploma. From the tassel on the graduation . . .
2022 - 2023 Culinary Events EVENT Max Reservation Cost Date Time . . .
Executive Director Elizabeth Kaufman ekaufman@wilcoacc.org (815) 838-6941 ext. 1006 Assistant Director/Principal . . .