Remote e-Learning
Parents and Students,
As we move through this new e-Learning process, know that we are here to help in any way we can! Please read the article below about keeping the learning ongoing. Our most important goal is that everyone stay safe and healthy! We know things are evolving every day, but we will give updates and any changes here on our website.
Thank you for your patience and students, for your participation!
Wilco Staff
If you do not remember how to access your google account please follow these directions: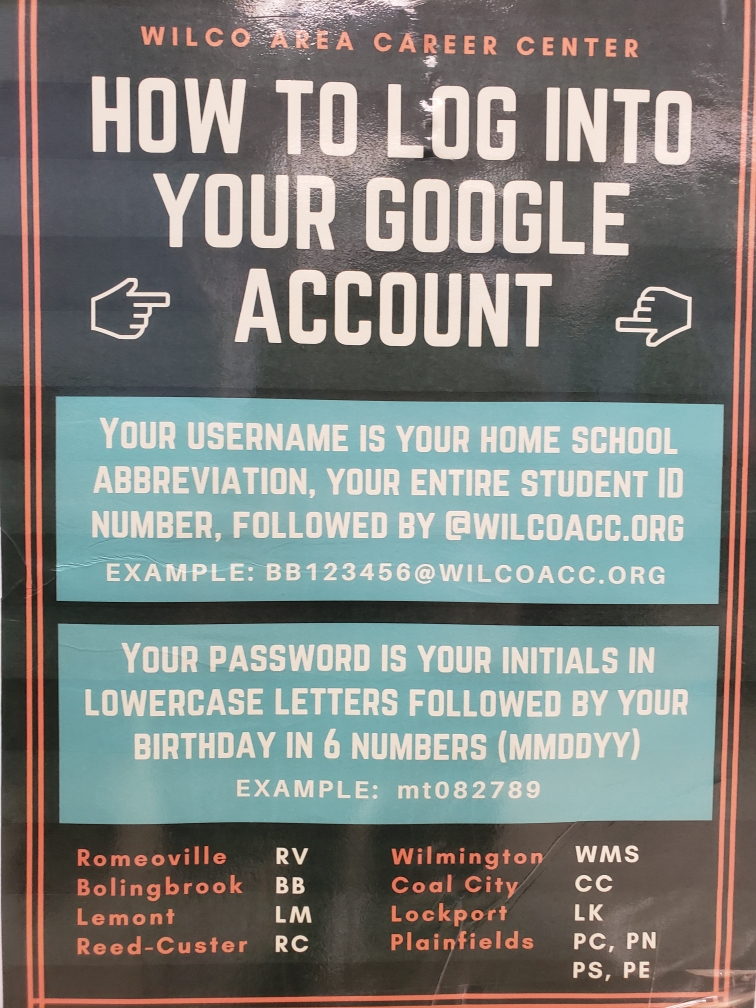 We also have contacts for homework help or questions:
Homework Hotline: (331) 201-1163 or ezucker@wilco.k12.il.us
IEP/EL Support: (331) 201-1425 or joglesby@wilco.k12.il.us
Student/Parent General Questions: (331) 201-1844 or bgoodale@wilco.k12.il.us