Top Stories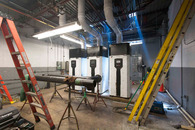 Wilco has been undergoing a facelift this summer. Crews have been busy tearing down and reconstructing classrooms in preparation for the return of students on Monday. Large labs were converted to smaller classrooms, welding was completely gutted and updated with state of the art equipment, the halls received a fresh coat of paint and the boiler was replaced. Once school starts, work will begin on a new exterior storage . . .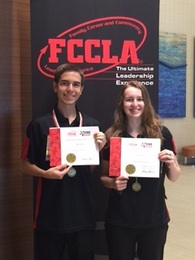 Ryne Thacker and Lauren Turk both seniors Plainfield East H.S. received gold medals at FCCLA National competition in San Diego for competing in the category of Hospitality, Tourism and Recreation.
2016-2017 Public Buffet Dates and Themes NOTICE: Due to grocery prices increasing, the Buffet price will now be $8 per person. . . .
October 5, 2016 Public Buffet Menu
Executive Director Katrina Plese kplese@wilco.k12.il.us Assistant Director Elizabeth Kaufman . . .